<![if !vml]>

<![endif]> In the frame of the 5th FP7 call for proposals, EASN has endorsed 13 Academia driven proposals which were successfully submitted. The proposals face upstream research issues. For the first time, an internal evaluation procedure has been introduced which aims to improve the quality of the proposals. The list of the EASN endorsed proposals is available on the EASN website.
<![if !vml]>
<![endif]>Professor Zdobyslaw Goraj, EASN representative in the new ACARE General Assembly, has offered an interview on the current activities of the new ACARE. 
An update of the ACARE Working Group activities is also available here for EASN members, as reported by the EASN representatives in the groups.  
<![if !vml]>
<![endif]>Politecnico di Torino and EASN have successfully organized, on November 9th and 10th in Torino, a workshop on "Unmanned Aerial Systems: civilian applications and technology challenges".
The event was supported by Politecnico di Torino, EASN, Selex Galileo, Regione Piemonte, Fondo Europeo di Sviluppo Regionale - SMAT F1 Piemonte Regional Project, Ordine degli Ingegneri Provincia di Torino. More information about the workshop is available on the EASN website
---
<![if !vml]>
<![endif]>ENCOMB aims at investigating, developing, and adapting advanced non-destructive testing (NDT) methods for assessment of adhesive bond quality of CFRP structures for aeronautic applications. After the first year, suitable procedures for achieving defined contaminations/defects according to the selected application scenarios were established.
Characterization of test specimens by reference methods revealed pronounced differences between clean and contaminated samples and thus confirmed successful production of weakened bonds. A variety of advanced NDT methods was then applied to these samples and principal suitability was observed for most of them. Now a second sample set is being produced and contaminated for further developing and adapting the NDT methods to the scenarios. (For more information see www.encomb.eu).
<![if !vml]>

<![endif]>The INMA project aims to develop an innovative manufacturing technology to fabricate complex Ti sheet aerocomponents by using asymmetric incremental sheet forming (AISF) combined with KB modeling and lean heating techniques
During last months, promising results have been obtained about the production of components made of Ti grade 2 and Ti 15-3-3-3. In parallel, force and strain predictions of cold forming operations are possible through FEA while KB springback prediction of such operations has been implemented. A method to evaluate formability limits has also been proposed. Upcoming activities include hot forming of Ti 6-4 and increasing the FE and KB modeling capabilities.
For more information, visit the project website www.inmaproject.eu
---
News from the Aeronautical community
<![if !vml]>

<![endif]>This EU project 'Aircraft integrated structural health assessment II' (AISHA II, 2008-2011) aimed at developing monitoring systems for structural damage in aircrafts. A moisture sensor was developed and implemented in three operational airliners from Lufthansa which will help to prevent corrosion damage in floor beam structures.
The sensor is based on the percolation effect and allows determining the ingress of liquids at a very low cost and with minor certification effort. Furthermore, no on-board electronics is required. The first results from real aircraft operations were obtained, and new user cases are welcome. In the meanwhile, the sensor principle was also extended to easily detect spilled hydraulic liquids (Skydrol®) mineral oils as well as kerosene. (For more information see www.aisha2.eu)
<![if !vml]>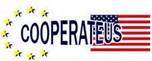 <![endif]>After the successful ending of phase I activities consisting in identifying new cooperation opportunities with the USA, Cooperateus has been approved to go on for consolidating them with the counterparts and making recommendations.
A pyramidal build up of opportunities shows up starting with the Academic ones followed by the national research Establishments, the Equipment suppliers and then the Airframers. Cooperateus will organize during next spring open workshops in the four categories to illustrate how the various success factors are being tackled.Candidates: Bio-fuels, New Commercial Aeronautical Packaging for Avionics, Noise/psycho acoustics, Structural Health Monitoring. Updated information will become available on www.cooperateus.org
<![if !vml]>

<![endif]> "HERMES", a FP7 CSA project, commenced on the 1st of November 2011 whose main objective is to achieve better information exchange and closer collaboration in transport research between EU researchers and their counterparts round the world.
The HERMES project kick off meeting took place in Newcastle upon Tyne in the UK. The meeting was attended by representatives from the European Commission, the Transportation Research Board (TRB) of the US and the Institute of Transport Economics of Japan (ITEJ). The project logo and website address www.hermes-project.net were presented. The website is currently under construction scheduled to go live by the end of December 2011. 
<![if !vml]>

<![endif]>The Smart Intelligent Aircraft Structures project focuses on the Physical Integration of very different technological approaches acting in synergy. The three key areas are the further development of conformal morphing; structural health monitoring and specific Carbon Nanotube based material approaches.
Following the three day September 2011 Kick-off Meeting at the Airbus Operations GmbH site in Hamburg with 130 participants, the project launch phase currently focuses on the collation and generation of specifications for the three main technological areas. In many cases, the high level of integration requires the preparation of completely new specifications such as a wing skin monitoring system or the integration of Carbon Nanotubes into Carbon Fibre Laminates.
Targeting a February 2012 completion of the specification phase, partners are heavily involved with the preparation of the first set of ten critical concept reviews which conclude the project launch phase.
<![if !vml]>
<![endif]>SUNJET is dedicated to foster the cooperation between Europe and Japan in the field of aerospace research and innovation.
As from the starting date of the project (1st of June 2011) the work has been concentrated on the Build-up ad-hoc EU-Japan R&T cooperation areas of mutual benefit and proposal for  win-win R&T roadmaps.
The work performed so far was to obtain and synthesise the information and recommendations from the Focal Points of European manufacturing industry, Research Establishments and Labs, and the Universities. This information includes inputs on the existing EU-Japan R&T cooperation actions, the supply of EU–Japan network contributions, elements of EU-Japan roadmaps and recommendations for the methodology to implement R&T cooperation.
For more information visit the project website: www.sunjet-project.eu
---
<![if !vml]>
<![endif]> At the Aero-Physics Laboratory we have developed novel Anodised Aluminium Pressure Sensitive Paint (AA-PSP) techniques to provide a global map of the unsteady pressure over complicated geometries e.g. truncated flare body in a hypersonic, Mach 5, flow.For more information see: http://www.mace.manchester.ac.uk/aboutus/staff/academic/profile/index.html?staffId=168
<![if !vml]>

<![endif]>A UAV, having a wing with variable camber and twist properties, was designed in Structural Dynamics Laboratory of Department of Aerospace Engineering of METU. The UAV was successfully flown. Research on active vibration control of beams and plates by piezoceramics also continue.  For more information visit: http://www.ae.metu.edu.tr       http://www.metu.edu.tr
<![if !vml]>
<![endif]>The 25th edition of the international ISMA Noise and Vibration Engineering   Conference -ISMA2012 will be held in Leuven (BEL) from 17 until 19 Sept.
 It will be organised in conjunction with the 4th edition of the international Conference on Uncertainty in Structural Dynamics - USD2012.   More information is available at http://www.isma-isaac.be
<![if !vml]>

<![endif]>Multisensor Hot Wire Anemometry (HWA) has been developed by the Laboratory of Applied Thermodynamics at the University of Patras, capable to measure the instantaneous and mean values of the velocity gradient tensor, providing thus information on the vorticity and higher order velocity terms.
<![if !vml]>
<![endif]>Emerging Centre of Excellence for Modern Composites applied in Aerospace and Surface Transport Infrastructure (CEMCAST). Scientific area: theoretical modelling and experimental testing of modern composite materials and dynamics of composite structures. For more information visit: http://cemcast.pollub.pl/index
Please do not reply to this email address. In case you need to contact EASN, you may visit the EASN website (www.EASN.net) for contact details.